Legacy® 920 Belt/Chain Drive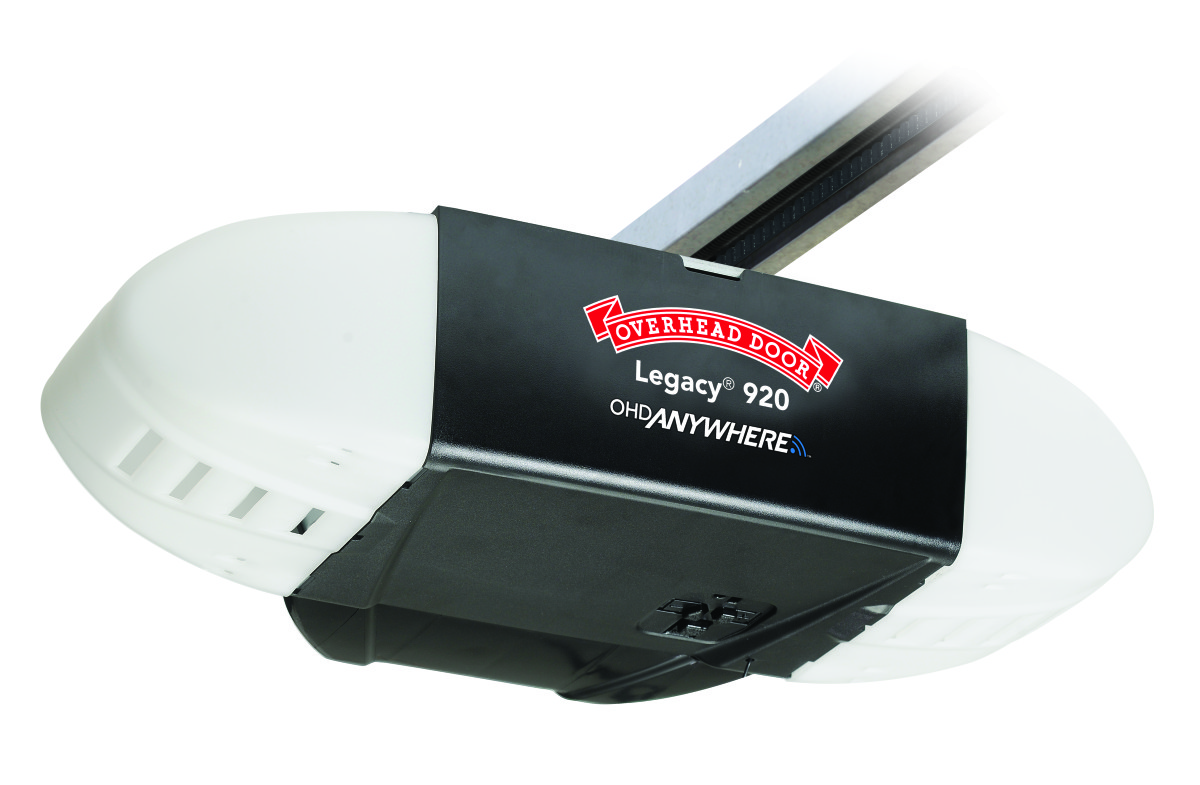 Legacy® 920 Belt/Chain Drive
Whisper quiet operation and dependability at a value price. Available in belt and chain drive.
The Legacy® 920 garage door opener has the option of an integrated OHD Anywhere®, is battery backup capable, and provide quiet power with the choice of a belt or chain drive.
Features
Quiet Operation comes from a powerful 1/2 HPc, 24V motor with whisper quiet operation and the power to lift almost any residential door up 10 feet high and up to 500 lbs.
Max Speed up to 7.0 in/second.
Battery Back-up Ready so that you can be prepared for the unexpected power outage.
DoorDetect™ Monitoring and Diagnostic Technology brings added safety to your home. This system's advanced technology stops when abnormal operation is detected.
Self-diagnostic Safe-T-Beam® senses when objects pass through the infrared beam, automatically stopping and then reversing the door.
Car2U® and HomeLink® Compatible for your convenience.
Smart Phone Compatible via our OHD Anywhere™ attachment, allowing you to control and monitor your garage door from your smartphone.